To start my awesome first week I chose Total Training Fitness in Laguna Hills. They are relatively new to an actual brick and mortar, owned by an amazing couple that TRULY cares about the people who come to work out with them. I honestly cannot say enough nice things about Tammy and Gregg!
As a beginner, make sure to show up a tad early for your first class of your trial- you will sign into their system and you get to use a heart rate monitor. These things are AMAZING for 2 reasons- they tell you if you're in your target heart rate and they tell you how many calories you've burned. If you're like me, knowing how many calories you've burned is a motivator. Every time I felt like I made a mistake by doing any type of activity I just looked up at the tvs above the treadmills and had a little competition with myself! Hint: Don't compare your calorie burn to any of the men in the room, it will possibly make you wish you were a man for a brief moment.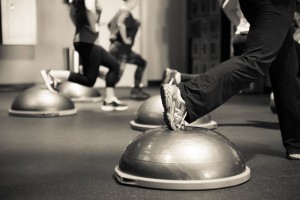 Once hooked up to the heart monitor, Tammy explained how they work. You're doing 6 minute circuits switching from treadmill work to "on the floor" which is where you get to use weights, mats and bosu balls (things that were created to show you how terrible your balance is). I am not a treadmill fan but this was great because they don't tell you what SPEED to use, only what level and incline you should stay at. There are guides on each treadmill so if you're lost you can get right back on track!
Their classes were SO motivating you guys…when I go to the gym on my own I just do NOT get the results and burn that I get from classes taught by instructors!
NOW ON TO THE RATINGS!! ( 1 star- 5 stars, 5 being the BEST!)
1. Affordability–  5/5. They have pricing for ALL budgets and the best part is that you can choose auto-pay and get some ridiculous discounted classes, i'm talking a little under $9 per class if you choose their 16 class per month package! You can cancel at any time with a 30 day notice and you're not bound to it like most other gyms! LOVE that because life DOES happen, trust me, I know!
2. Availability– 5/5. Classes are all day at all times, the mornings and evenings are busier because of work but the 12pm class was a great size!
3. Difficulty– 3/5. As a beginner, some parts were super hard but I pushed through! The day after my first class I felt like a truck ran over me and the day after that maybe just a smaller truck…but still a truck. LOL! It's definitely high impact but I absolutely LOVED that they gave modified options for the beginners! BUT I did burn almost 700 calories in an hour so…worth it!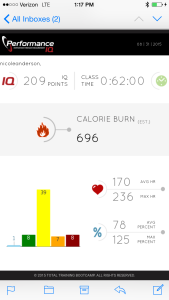 4. Variety– 5/5. Every class is completely different! I took a class by two different instructors and they were 100% different which I also loved because i'm one of those people that gets bored with at home videos because of the repetition!
5. Intimidation Factor– 5/5. I did not at any time feel like the fat kid in class even though I was.
They are centrally located in Laguna Hills right off Moulton and La Paz! Such a great, clean studio with instructors and owners that truly care about you and motivate you!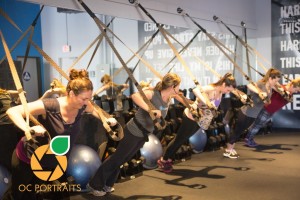 Go check them out and try them for a week for free and tell them Nicole sent ya! It's worth it!! Oh yeah, and ask them about their Rewards Program 😉
| | |
| --- | --- |
| | 26552A Moulton Pkwy, Laguna Hills, CA 92653 |